Learning Resources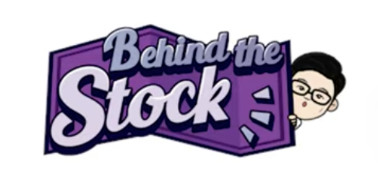 Ep16 | Microsoft (MSFT) - A Reliable Long-Term Stock For Your Portfolio?
BUSINESS MODEL
Founded 45 years ago, Microsoft used to mainly generate revenue through licensing fees from the Windows operating system and Microsoft Office suites. Over the years, the company has diversified their business model and revenue sources.
Now, Microsoft (NASDAQ: MSFT) has 3 main business segments.
GROWTH POTENTIAL


Commercial cloud business
As more companies and working processes go digital, cloud-based services are on the demand.
Microsoft's "commercial cloud" revenue grew 36% to over USD 50 billion mainly from Office 365,
Azure, Dynamics.
Microsoft has also acquired CyberX to improve and complement the existing Azure IoT security
capabilities to provide a better customer experience.
Microsoft's commercial cloud business is expected to attract more partners and to remain as their
core growth engine in 2021.
Xbox ecosystem
Xbox sales have been behind Sony's PS4 and Nintendo Switch for the past few years. However,
Microsoft is planning to sell their Xbox Series S to match the price of Nintendo Switch and cheaper
than Sony's PS5 Digital Edition.
Microsoft is also introducing a new premium tier in their Xbox subscription offering to expand their
gaming ecosystem.
Besides that, the company has also recently acquired ZeniMax, which owns popular gaming
franchises like Fallout, Doom, and The Elder Scrolls. In future, Microsoft can launch ZeniMax's future
games as Xbox exclusives to compete with Sony and Nintendo.
STRENGTH


1. Network effect
Microsoft has a massive global presence and a large base of users.
• >1 billion devices running Windows 10
• ~750 million people worldwide uses Excel
• 100 million active users on Xbox Live
• 115 million daily active users on Microsoft Teams
• >230 thousand companies use Microsoft Azure

2. High switching cost
Scenario 1:
Microsoft Office software is widely used worldwide, it's the industry standard and an essential tool.
For example, Excel is used for accounting, organisation, analysing data, etc. Companies stick to
Microsoft Office so that sharing data and collaborating with external parties are easier. Changing to
a different software requires a lot of work and learning curve.

Scenario 2:
Microsoft Windows is also the world's most widely used computer operating system. It's very
costly for a company to replace their IT ecosystem, so they're more likely to continue using Windows
and not just that, but also add on other Microsoft products & services like Azure, Office 365, etc.
💡 With this high switching cost, Microsoft has the pricing power to help in their continuous growth!

RISK
Intense competition

Security concern
As the business increases focus on cloud-based services, security is a main concern.
Cyberattacks and security vulnerabilities = bad for business
FINANCIAL
Microsoft is in a good financial standpoint with strong profitability, healthy balance sheet, and cash
flow.
• Revenue and net income have been growing steadily over the years
• Gross profit margin and net profit margin are high
• Debt to equity ratio is at 0.67x, slightly higher than the preferred under 0.5x
• Strong and steady cash flow from operations and free cash flow